Instrumental Music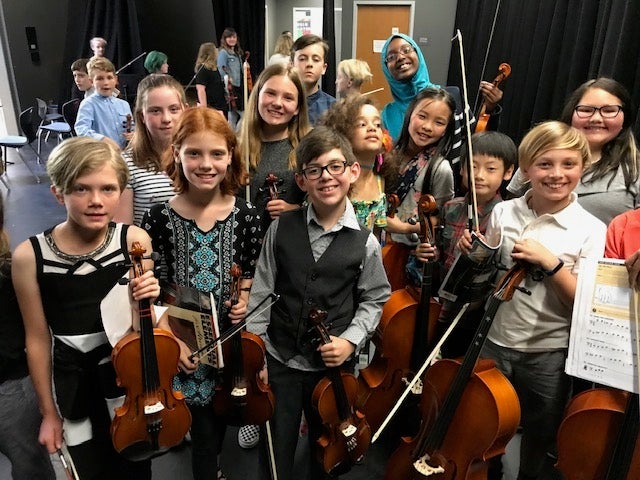 Arbor Heights Instrumental Music
Our Elementary Instrumental Music (EIM) program is open to 5th-grade students (and 4th-grade students when space is available). It provides a chance for students to explore and learn about band and orchestra instruments. Students meet for about 30 minutes, once a week on Tuesdays.
Instruments
Violin
Cello
Flute
Clarinet
Trumpet
Trombone
Enrollment
Since EIM is an optional program, students must submit an enrollment form at the beginning of the school year to be considered for a space in the program. 5th-grade students get prioritization to prepare for middle school music, with 4th-grade students admitted if space is available. We use a lottery if more students submit an enrollment form than space allows.
Participation
To participate, students will need an instrument, a music book, and some specific materials for their instrument. Seattle Public Schools will work with families to ensure these items are not a barrier to participation.
Beginning students are taught in small groups of 8–10 students. This ensures individualized support so students can grow and stay motivated. With advanced classes, the groups may be larger as students are more independent with their music skills.
COVID Safety Strategies
During COVID-19, EIM will follow five safety strategies:
Special face masks and wind instrument covers
3-feet distancing
High-quality ventilation
Hand washing
Playing for short periods