Recess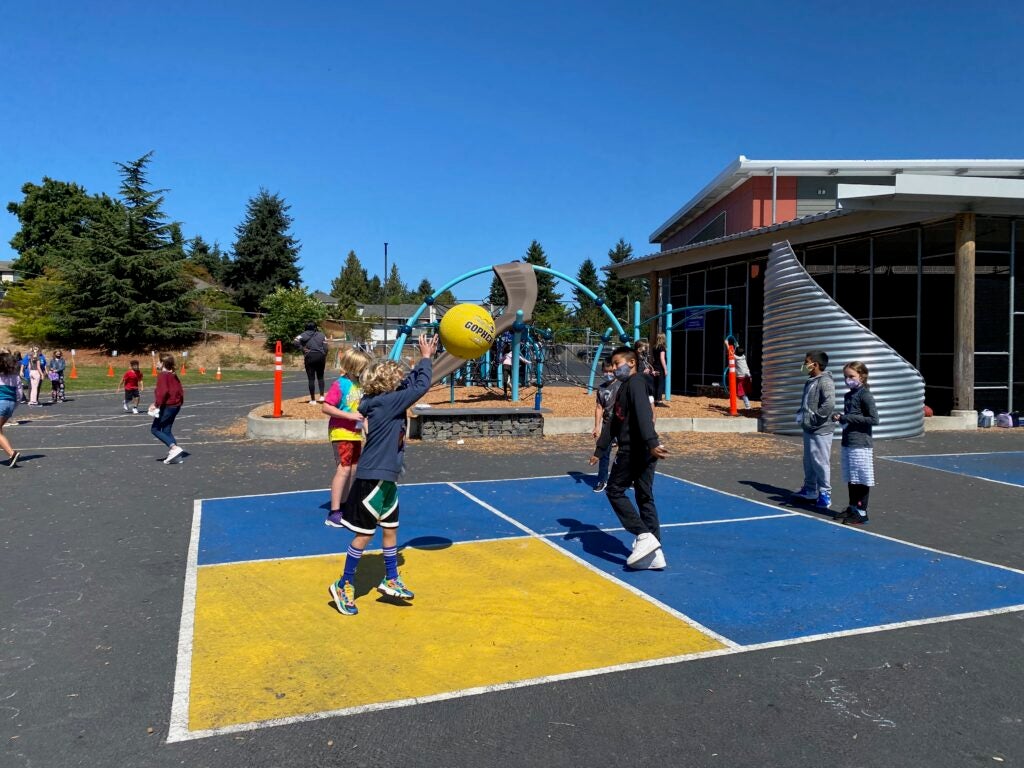 Recess Overview
Recess is an important part of our students' day. It is a time for kids to be outside, move, play, and have more choice in their activities. Recess benefits students in cognitive, social-emotional, and physical ways. Research shows that when children have recess, they gain the following benefits:
Are less fidgety and more on task
Have improved memory and more focused attention
Develop more brain connections
Learn negotiation skills
Exercise leadership, teach games, take turns, and learn to resolve conflicts
Are more physically active before and after school
Our main goal during recess is for our students to have fun while being safe. We have three to five adult teachers and assistants on the playground during recess each day.
Supervision
During each recess, teachers, instructional assistants, and staff assist with games and activities.
The special education staff is assigned recess duty to help support the children on their caseload and to create an environment where everyone can be safe and have fun. Our school counselor is also at several recesses supporting the peer mediation program where they help students solve problems on the playground.
Review our Playground Guidelines for a comprehensive overview of playground games and activities and expectations.