Student Life
Student Life at Arbor Heights
5th Grade Camp
Arbor Heights 5th graders attend 5th-grade camp each year. Arbor Heights attends Islandwood on Bainbridge Island for 3-nights/4-days. There, they participate in various outdoor educational activities. Learn more about Islandwood's School Overnight Program.
Assemblies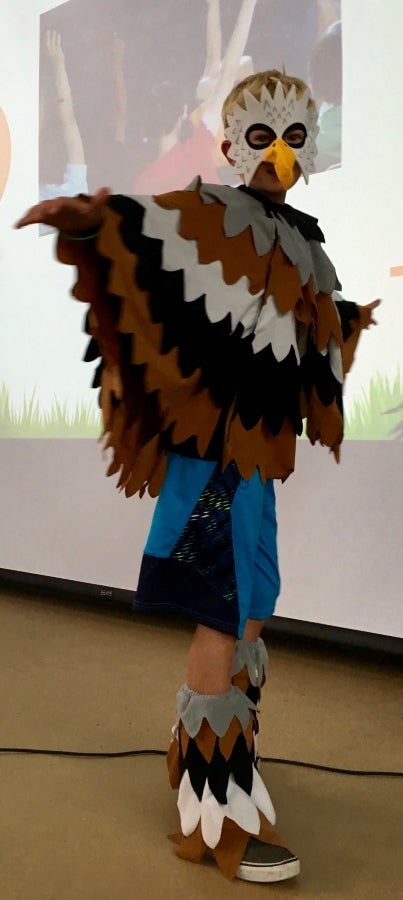 We are Arbor Heights, and we're here to say,
We're going to have an awesome day!
These are the first lines of our Arbor Heights chant that can be heard at our monthly assemblies. The assemblies are designed to encourage a sense of community amongst our students. This is a great community, and everyone belongs.
It is fun and successful. The students are acknowledged as a class for something they have accomplished in class; we celebrate each child's birthday and generally build school spirit and self-esteem. We believe that a positive school climate and the strong self-esteem of our students directly contribute to their academic success.
Discover Dance
Each fall Arbor Heights 2nd graders participate in a DISCOVER Dance Residency with the Pacific Northwest Ballet (PNB). For two months, students participate in two 30–45-minute dance classes each week with a PNB teaching artist. During the residency, students learn dance and choreographic concepts. As they progress, each classroom creates a dance to perform on stage at McCaw Hall.
The residency includes:
2-months of dance classes with a PNB teaching artist at school.
A visit to the PNB Studios to experience a day in the life of a professional dancer. The visit includes a tour of the costume shop and time to observe professional dancers in rehearsal and dance class in a professional studio.
A dress rehearsal at McCaw Hall before their final community performance.
To perform on-stage at McCaw Hall at the DISCOVER Dance Community Performance in November.
Free tickets for a PNB matinee presentation in the spring (class field trip).
Field Trips
Every Arbor Heights student participates in a variety of field trips per year. Each classroom or grade level chooses destinations determined by the curriculum they are learning.
Some recent field trips include:
Cedar River Watershed
Día delos Muertos Exhibit at El Centro De La Raza
Fauntleroy Creek
Islandwood
Longfellow Creek
Pacific Northwest Ballet
Pike Place Market
Seattle Children's Theatre
The Museum of Flight
The Seattle Public Library (downtown)
University of Washington Botanic Gardens
West Seattle Bee Garden
Woodland Park Zoo
Green Team
Contact: Angie Nall at annall@seattleschools.org, Green Team Supervisor
The Green Team consists of students in Grades 2-5, assisting Ms. Nall with Lunchroom Composting and school "green" projects.
Lunchroom monitors are students from Grades 2-5 who monitor the cafeteria waste and help other students: sort food waste, trash, and recyclables into proper containers. Groups of 3 or more Monitors will help in the cafeteria in one-week shifts, allowing different students to participate.
Young Authors Day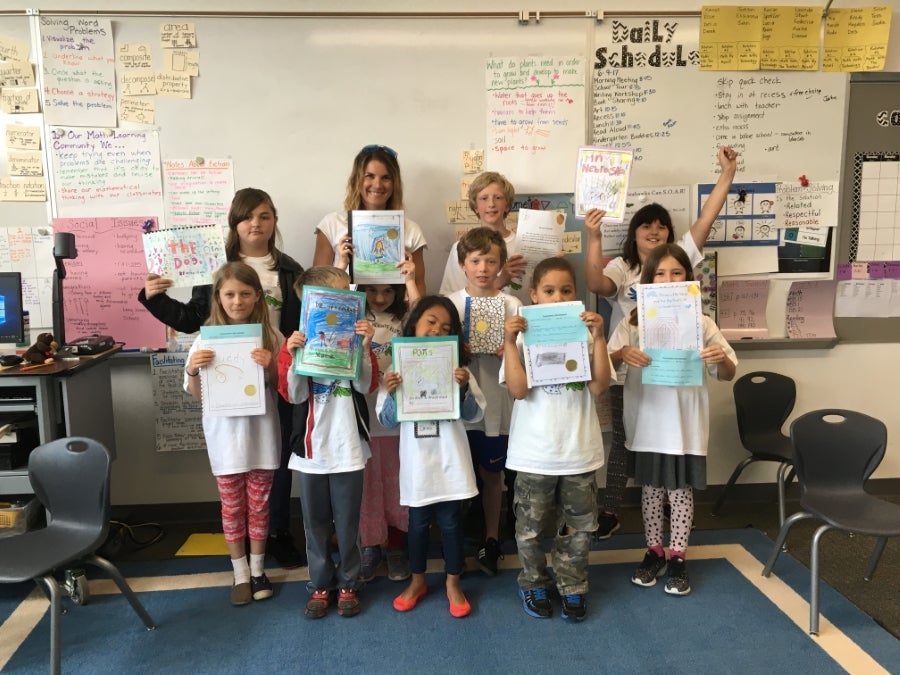 Young Authors Day is an all-school springtime event during which we celebrate student writing. We initially help build excitement around writing by having a visit from a local children's author. Children then work on their individual books within their classroom setting. They draft, revise, and write a final copy, which can be published and shared within the small, mixed grade-level groups on Young Authors Day.