Library
Arbor Heights Library
Hello AHE Community! Below are links to resources along with library news announcements. I hope you and your family are well. Looking forward to seeing you!
-Ms. Lindow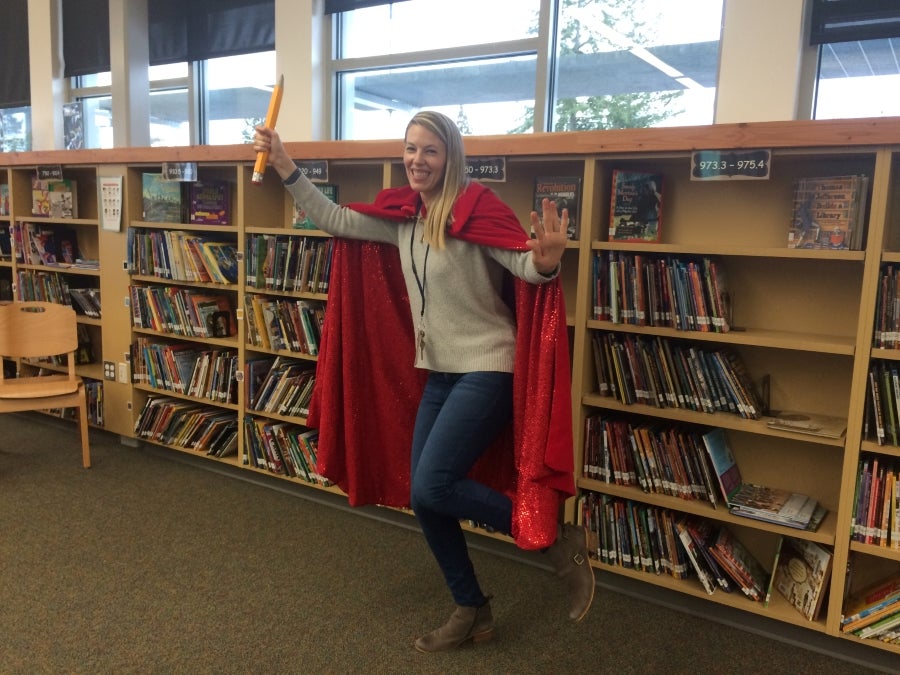 Library Resources
Paying for Lost/Damaged Library Books
Students with an overdue book will not be allowed to check out until the missing book is returned or paid for.
Lost or damaged books can be paid for by check or exact cash in the library. Checks should be made out to Arbor Heights Elementary. Students may also replace the missing or damaged book with the same title or another new or gently used book. If you have questions, please contact Ms. Lindow at jllindow@seattleschools.org.
Volunteer Opportunities
Volunteers are always appreciated. If you are interested in volunteering on a regular or one-time basis, please contact our librarian Jessica Lindow at jllindow@seattleschools.org.
Library and Check-out Expectations
Arbor Heights Students SOAR in the library by:
Using strategies to solve small problems.
Staying focused on their learning
Respecting others with their actions and words.
Using library materials and resources responsibly.
Using the appropriate volume for their activity.
Check-out Expectations
Kindergarten – 1 book (choice book)
1st Grade – 2 books ("just right" book and choice book)
2nd-5th Grade – 4 books ("just right" books and choice books)
Library Goals
The goals of the Arbor Heights School Library Program are to:
Foster a love of reading in students.
Teach library, information literacy, and digital citizenship skills that equip students to effectively access, evaluate and use print and digital information.
Provide and manage resources that support students, staff, and families.
In the library, students are introduced to engaging, informative material through the use of interactive read-alouds and technology. Each class has 35 minutes of library time per week, which includes a lesson and check-out time.
Lessons focus on location, access, and evaluation of resources, as well as the support of reading skills, strategies, and curriculum that are being taught in the classroom.
WCCPBA Book Award
Washington Children's Choice Picture Book Award 2021 Nominees Announced!
Global Reading Challenge
Many of our 4th & 5th-grade students participate in the Global Reading Challenge (GRC), a reading event sponsored by Seattle Public Library (SPL). Participating students read 10 books selected by SPL librarians and form teams with other students from their school.
Teams face off to answer questions about the books in an in-school challenge. The winning team from the school moves on to the semi-finals.