Lunch
Lunch at Arbor Heights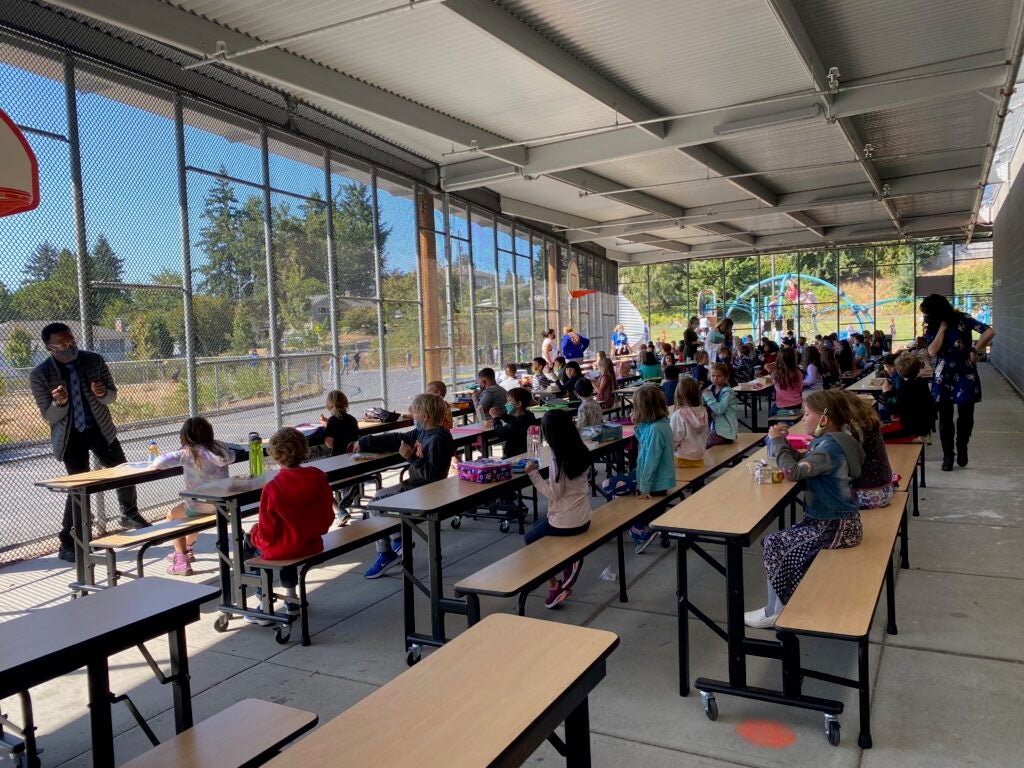 Lunch Schedule
We have six 20-minute lunch periods to accommodate all of our students comfortably in the lunchroom. There is a 15-minute outdoor recess immediately following each lunch period.
Kindergarten — 10:25–10:45 a.m.
1st Grade — 10:50–11:10 a.m.
2nd Grade & Primary FOCUS — 11:15–11:35 a.m.
3rd Grade — 11:40 a.m.–12 p.m.
4th Grade & Intermediate FOCUS — 12:05–12:25 p.m.
5th Grade & 4/5 (Sheed) — 12:30–12:50 p.m.
SPS Meals
SPS Culinary Services provides breakfast and lunch daily in the Arbor Heights lunchroom
Menus
Breakfast and lunch menus by month are available on SPS Culinary Services. No pork or peanut products are used in SPS-provided meals.
Paying for Meals
If your child plans to eat breakfast or lunch at school daily (or occasionally), you can load your child's meal account with a credit/debit card online.
Free & Reduced-Priced Meals
Families may submit a confidential application to receive Free and Reduced-priced meals. We encourage everyone to apply as approval for the program increases family access to other benefits and federal dollars to help support programs like tutoring for some in SPS.
Bringing a Lunch from Home
Students can also choose to bring a lunch from home. Please consider packing lunch in an eco-friendly bento box to minimize packaging. Students must also be able to manage all packaging in their lunch.
If a student has a special diet, please inform their teacher and ensure the student is aware and can manage all aspects of the diet independently. Teachers may not heat special student meals in microwaves or store lunches anywhere but in student backpacks.