Help Get the Walking School Bus Rolling Again
Posted:
Summary: Help get the Arbor Heights Elementary walking school bus rolling again.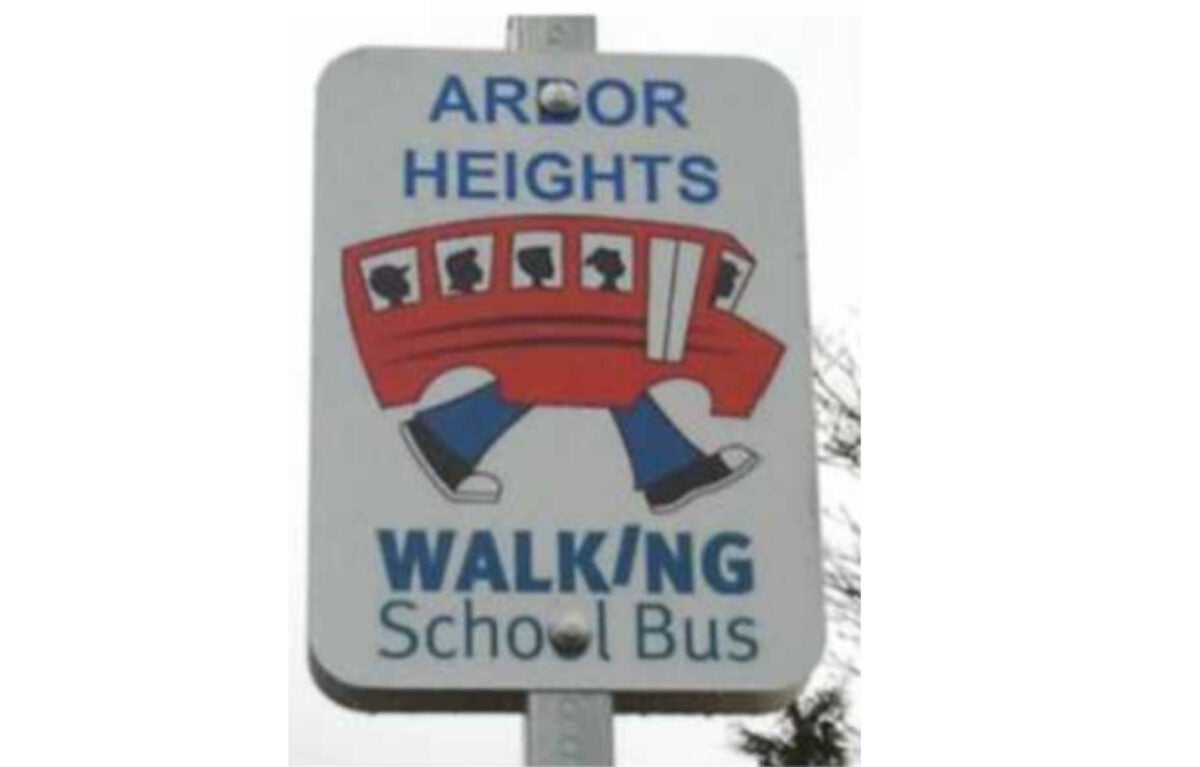 We're looking for motivated individuals to help get the walking school bus rolling again at Arbor Heights.
What is a walking school bus?
A walking school bus is a group of students who walk to school with volunteer parent supervision, picking up kids along a set route just like a school bus.
We originally started the walking school bus program at Arbor Heights during the 2013–14 school year (our final year in the old school building), yet it was put on hold during our temporary relocation to Boren during the construction of our new building. After receiving a $1000 grant from the Seattle Department of Transportation (SDOT) in 2019, we laid the groundwork to start it again during the 2019–20 school year, yet the pandemic hit.
Ideally, a committee of 2–4 individuals would take what our walking school bus parent volunteer lead, Catherine Roth-Baker, started in 2019–20, with the goal of getting routes up and running this spring. Catherine is a wealth of knowledge and available to advise the new committee on what needs to get done to get the walking school buses rolling again!
If this sounds like the right volunteer job for you, please get in touch with Karen Ferraro at klferraro@seattleschools.org.