Back-to-School (Parent) Homework
Posted: | Updated:
Summary: A list of required and optional forms for the start of the 2021–22 school year.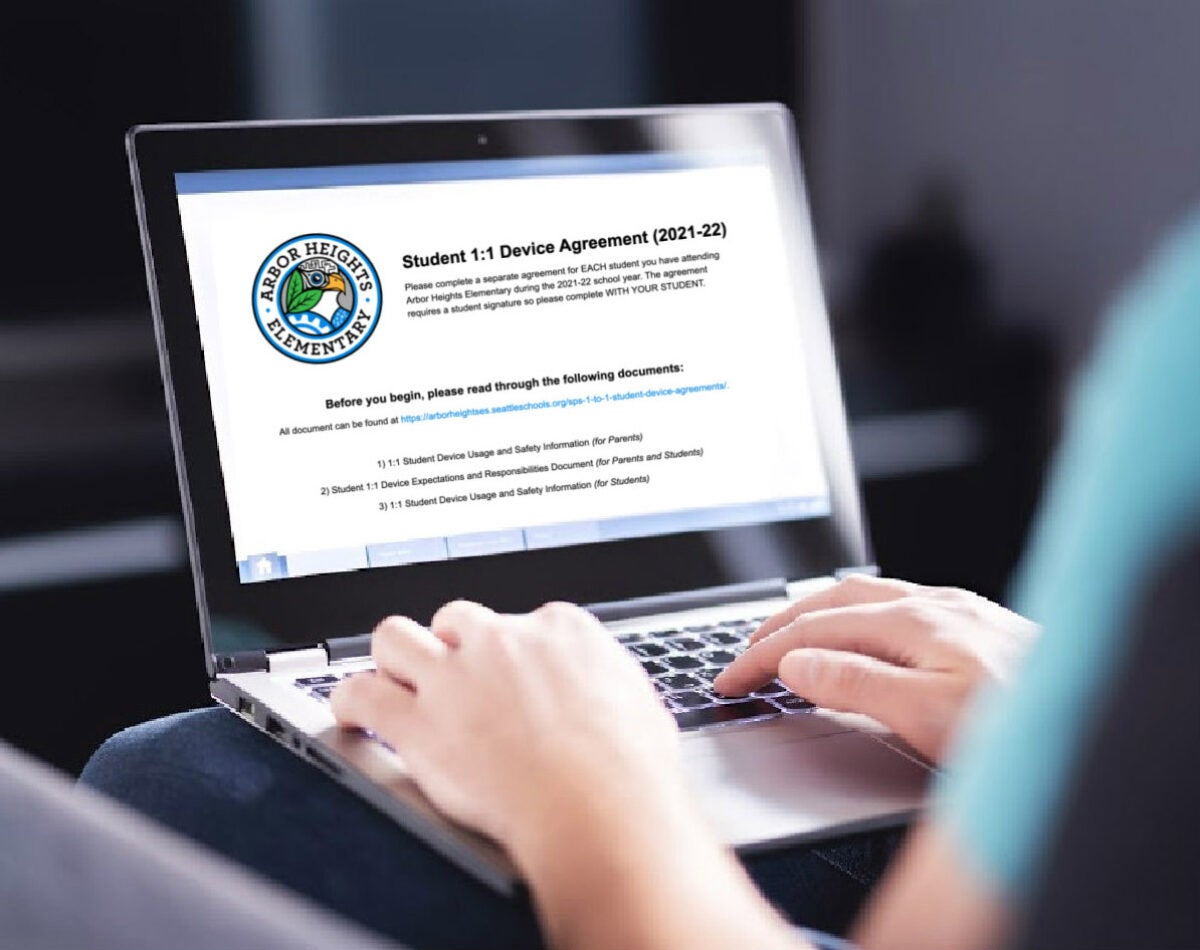 Required Forms
Student 1:1 Device Agreement — A completed form is required before issuing an iPad or laptop to your student for the 2021-22 school year.
FERPA Form — This form is used to grant consent or deny consent for release of student information to the directory per the Family Educational Rights and Privacy Act (FERPA).
Data Vertification Form — To access the Data Verification Form login to your Source account by Sept. 30, 2021. Here you will be able to update your:

Parent/guardian contact information
Emergency contacts and authorized pick-up contacts

Student's health information
Optional Forms
You can find the following forms on the School Schools website at https://www.seattleschools.org/news/start-of-school-forms/.
504-2 Survey to Identify Students with Disabilities — Please complete this survey if you think your child has a disability or have documentation that your child is disabled (and is not currently eligible for Special Education services) and needs assistance to benefit from their educational experience.
Student Meals, Free and Reduced Lunch Application — The easiest way to apply is online at https://paypams.com/OnlineApp.aspx.
Student Housing Questionnaire — Please complete this questionaire if you are experiencing housing instability. The information you provide helps determine educational services your student may be eligible to receive under the McKinney-Vento Act 42 U.S.C. 11435. The McKinney-Vento Act provides services and supports for children and youth experiencing homelessness.
Indian Education Program, Native Education (New SPS Students Only) — Please complete this form if you'd like your child included in the student count for the Title VI Indian Education Formula Grant Program.