Author Visit with Janet Wong
Posted: | Updated:
Summary: The acclaimed children's book author, Janet Wong, to visit (virtually) Arbor Heights in May.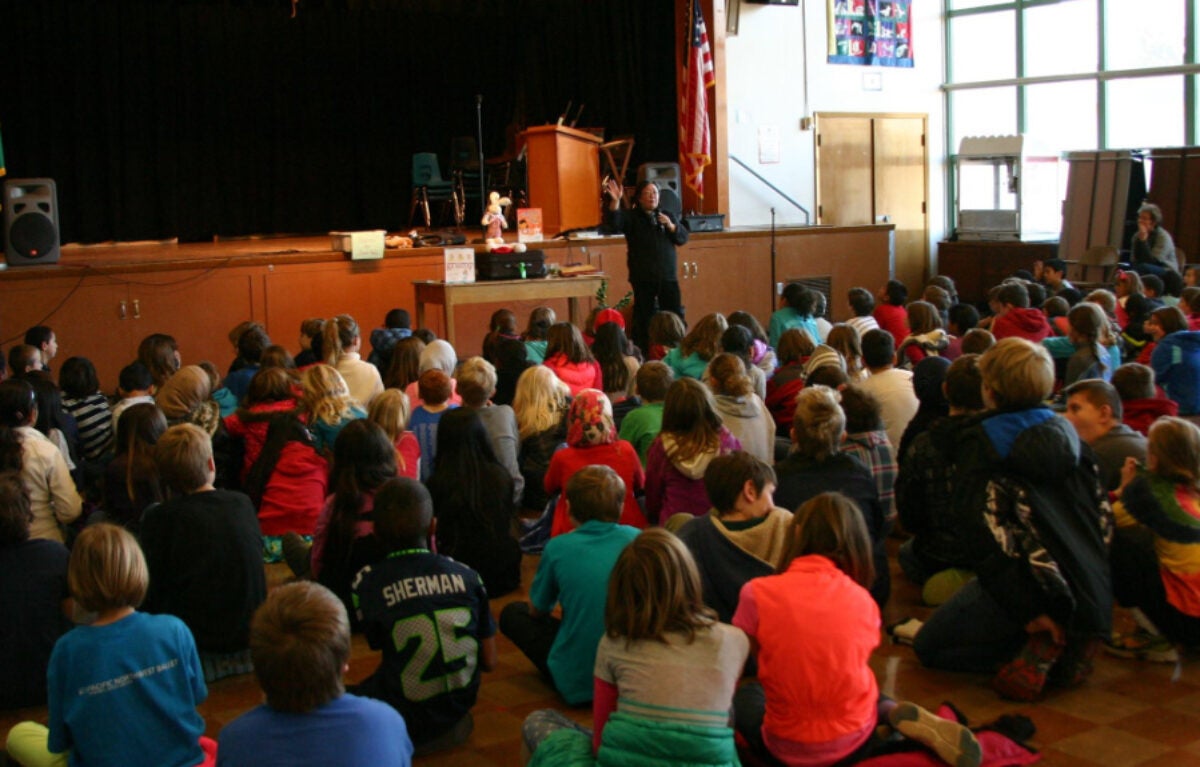 We are excited to welcome acclaimed children's book author Janet Wong back to Arbor Heights (virtually) in May. Janet last visited Arbor Heights in December 2013, our last year in the old Arbor Heights building, where she presented to an all-school assembly in the cafeteria.
During Janet's virtual visit to Arbor Heights this month, she will hold three separate sessions grouped by grade level. On Friday, May 13 she will meet with our preschool and kindergarten students during one session and then with our first and second-grade students during another session. The following week, she will meet with our third, fourth, and fifth-grade students on Friday, May 20.